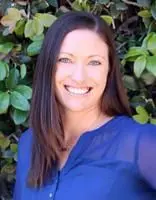 Dr. Filizetti is a Licensed Clinical Psychologist in San Diego, California. She earned her Doctorate of Philosophy (PhD) in Clinical Psychology with an emphasis in Family and Children at Alliant International University, California School of Professional Psychology, San Diego. She earned her bachelors degree in Therapeutic and Community Psychology from Point Loma Nazarene University in San Diego, CA.
Dr. Filizetti worked locally at: Rady's Children's Hospital, St Vincent's de Paul Village, Harmonium, Inc., the El Cajon Police Department, Veteran's Affairs of San Diego (VA), Alvarado Parkway Institute, Ross Psychology, and at the office of Todd Pizitz, Ph.D. She has experience in working with various diagnoses, ages, ethnicities, sexualities, and genders. Presently, she works as a Clinical Psychologist in a private practice setting and as an Adjunct Faculty member for Point Loma Nazarene University.
Training/Approach:
Dr. Filizetti was trained in a person-centered or humanistic approach to therapy. This approach believes that individuals can reach self-actualization by taking responsibility for their lives by taking an active part in solving their own problems along with the therapist based on their unique resources and strengths.
Additionally, Dr. Filizetti was trained in: CBT, ACT, Positive Psychology, Humanistic, Client Centered, Family Systems, Imago Therapy, and Narrative Therapy.
Professional Memberships:
American Psychological Association (APA) www.apa.org
San Diego Psychological Association (SDPA) www.sdpsych.org
Society of Personality Assessment (SPA) www.personality.org
Additional Information about Dr. Filizetti's psychology practice in San Diego can be found on :
Psychology Today
linkedin

Please feel free to contact me with any questions or comments below or give us a call at (619) 940-7774.