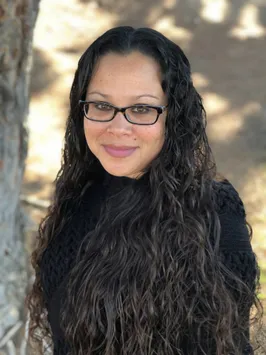 Dr. Pascual-Smith is a Licensed Clinical Psychologist (PSY33237) in San Diego, California. She earned her Doctor of Psychology Degree (Psy.D.) in Clinical Psychology with an emphasis in Family and Children at Alliant International University, California School of Professional Psychology, San Diego.
Dr. Pascual-Smith has experience working with children, adolescents, transitional age youth (ages 16-24), adults, couples, and families. She has provided clinical support for individuals struggling with managing daily stressors, relational disconnection, stress relating to multiple life roles, parenting and/or step-parenting challenges, forgiveness, loss, trauma, depression, and anxiety.
She has gained a wealth of knowledge about the importance of utilizing each individual's strengths, in order to provide the necessary tools to instill a sense of empowerment for achieving stability and discovering an individual's true authentic self. Dr. Pascual-Smith utilizes tools and techniques that stem from evidence-based treatment approaches including Solution Focused Brief Therapy (SFBT), Cognitive Behavioral Therapy (CBT), Dialectical Behavioral Therapy (DBT), and Strength-Based Therapy.
Her primary goal as a therapist is to provide you with a safe, caring, and supportive space that will allow you to focus on your journey towards creating positive change. She believes that insight, self-care, and therapeutic connection helps foster the necessary steps in discovering your potential, highlighting your strengths, and developing effective ways to work through stress.
Additionally, Dr. Pascual-Smith has experience completing psychological, neuropsychological, and psychoeducational evaluations and assessments for children, adolescents, and adults to assist with various individualized needs, including ADHD testing, diagnostic clarification, treatment intervention/support, and academic accommodations.
For more information or questions, please feel free to reach out by calling (619) 940-7774.