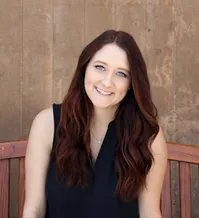 Lauren is an Associate Marriage and Family Therapist (AMFT123497) in San Diego, California. She earned her Bachelor's Degree in Psychology from Point Loma Nazarene University (PLNU), and continued her graduate education with PLNU, where she earned her Master's degree in Clinical Counseling.
Lauren has experience working in an Intensive Outpatient Program (IOP) at Sharp Mesa Vista Hospital. The primary focus was working with groups and individuals experiencing PTSD, Anxiety, and Depression. Through this experience she created an environment where every member felt safe, heard, and valued. In regards to her work with individuals, Lauren is a warm and empathetic person and connecting with clients and helping them feel comfortable in the therapy process is one of her main goals.
Lauren provides trauma-informed care and utilizes various treatment modalities including: Emotion Focused Therapy (EFT), Cognitive Behavioral Therapy (CBT), Humanistic Therapy, Internal Family Systems Therapy (IFS) and Mindfulness practices. Lauren works with clients in the development of positive coping strategies, emotion regulation, boundary setting, and exploration of their inner-experience. She currently works with adults, and children ages 12 and older and is LGBTQIA+ affirming.
Going to therapy can be uncomfortable and challenging. It is Lauren's goal to always invite clients in with a warm smile, and offer a place that feels safe and comfortable to open up honest conversation. Her hope is to empower clients to get in touch with their thoughts and emotions, free of judgement or shame, and foster the tools needed to live their most authentic life.
As an Associate MFT, Lauren Hoover works under the supervision of Sarah Merrill, LCSW (LCSW79014) as she pursues licensure in the State of California as an LMFT.